With the label, BMA wants to call for innovative and policy-relevant ideas for spatial concepts or research questions that can create a positive social difference in the context of the Brussels Capital Region. The aim is to support unsolicited research from research and design practice in its early stages.
The intention is to search annually for strong spatial concepts and integrated research questions that can create a positive social difference in the context of the Brussels Capital Region. A lot of spatial research is initiated by designers and researchers themselves, from a well-founded intuition, but often without a concrete client, budgets, timing, policy contacts… The BMA label therefore wants to be a real stimulus for spatial research without a client. Not an appreciation afterwards, after everything has already been proven, but an encouragement handed out at the tender moment of a first driven insight. It wants to be an act of trust, based on the germ of a strong spatial research question.
In October 2022, BMA launched a call for citizen initiatives, designers and researchers to support innovative and policy-relevant ideas or research questions that could make a difference in Brussels. The response to this call was overwhelming: 54 proposals were submitted!
A brief explanation of the winners of the first edition of the BMA LABEL BMA, as well as the complete list of proposals, can be found below.
POLITIQUE DU LANGE : POUR UN URBANISME BRUXELLOIS DES BÉBES
(PAULINE CABRIT & AURÉLIEN RAMOS)
Every year, 15,000 children are born in the Brussels-Capital Region. It is at this time that young parents leave the large Belgian cities and Brussels is no exception to this phenomenon. In an attempt to stem this urban exodus, efforts are being made to provide affordable housing, facilities such as crèches, promote soft mobility and a green and quality living environment. The city is above all a public space in which the intimate bubble of the family contrasts sharply with the intensity of urban life. How can we reconcile the feeding, sleeping and changing of a newborn baby with the bustle of the city? How do you make a city for babies? Pauline Cabrit & Aurélien Ramos want to bring together the world of birth and that of urban planning. In doing so, they give a voice to the youngest inhabitants of Brussels, a group of inhabitants who, although they represent the earliest level of the future, also has a place in the city.
---
HER-BRONNEN / RE(S)SOURCES
(HENRI LEBBE, ROBIN DE RIDDER & COÖRDINATIE ZENNE ASBL)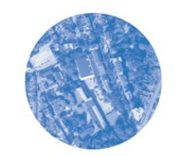 The fact that there are more than 150 water sources in the Brussels-Capital Region is little or not visible. For any visitor or inhabitant of Brussels, this natural wealth remains largely hidden. However, the springs are interesting both in terms of recreation and climate. Water can be seen as a creator of connections and urban identity. Its potential is totally underused. The proposal to make some of these sources tangible again in the city is therefore very topical and relevant. A mapping of the springs in Brussels has already been partially completed by Coördinatie Zenne. This will be the starting point for the selection of a number of test cases from which the participatory design research can be carried out. They will be selected in order to present a range of different environments and contexts, driven by different research strategies.
---
L'EPAISSEUR DE L'ARCHITECTURE – ETUDES SUR LES FORMES CONTEMPORAINES DE L'ISOLATION
(BARRAULT PRESSACCO)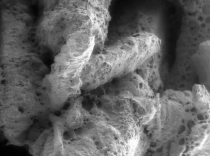 Barrault Pressacco wants to focus on insulation as a local resource. Beyond its thermal performance and the various labels that define it, insulation plays a fundamental role in the design and shape of buildings. The nature and origin, thickness and secondary properties, and ecosystem of the insulation are also taken into account. Therefore  Barrault Pressaco wants to go beyond its sole insulating value. The research project consists of two complementary parts. The first part concerns practice. It proposes a succession of research, interviews and surveys in order to identify the available resources and application standards in Belgium. The result is an inventory of biobased materials that can be used as insulation today, such as: wood wool, hemp concrete, straw, raw earth. The relationship between territory and construction, between architecture and resources, is a necessity that imposes on buildings a new awareness of the origin of materials, by measuring the energy involved in their transport and transformation. The second part aims to raise awareness in the world of architecture of all these paradigms. Here, insulation is the starting point for architecture.